Careers at Boyer and Sons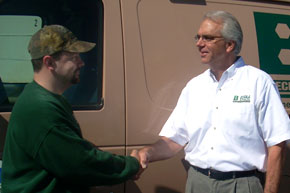 Prospective employees can email a short contact form providing the following information: Name, address, phone, email address, type of position, education, number of years experience and references.
Once you have submitted your information to us, you will receive a confirmation email from us that it was received. We will evaluate your skills and qualifications, and if there is a match, we will contact you.
George D. Boyer & Sons Inc. partners with Associated Builders and Contractors to offer an accredited and state approved apprenticeship training program. Fields of training include:
Plumber/pipefitter
Sheet metal worker
Air conditioning/refrigeration technician
The apprenticeship program can be discussed in further detail during an interview for employment.